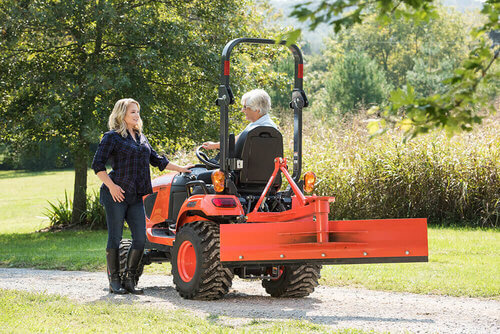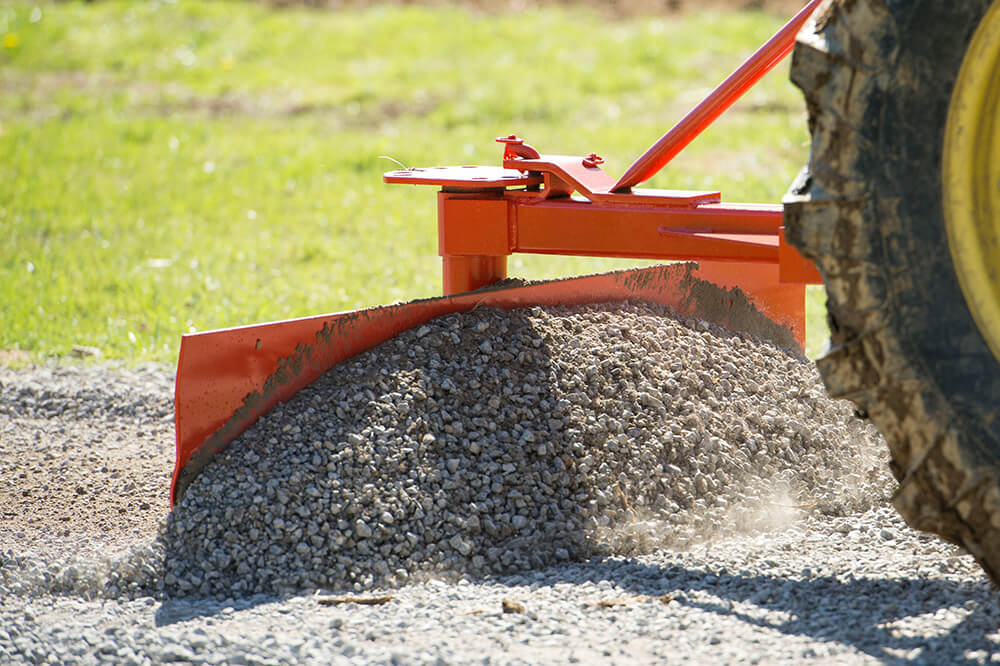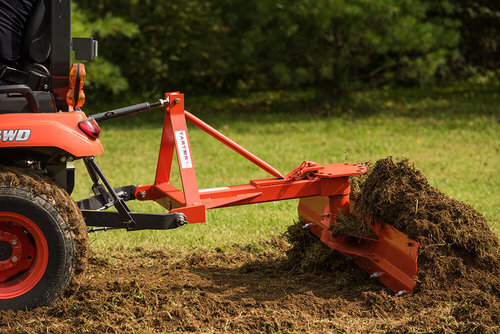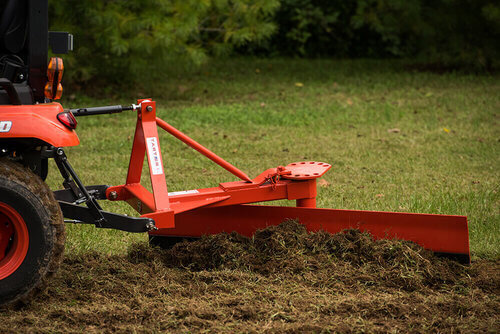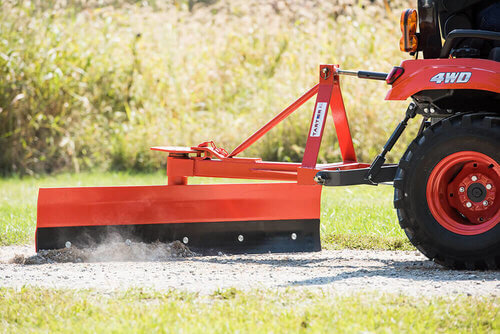 Multiple Uses: Leveling, backfilling, finish grading, etc.

Adjustable Blade Angles: Push and place materials in any direction.
Durable and Corrosive Resistant: Tough enough for any job, in any kind of weather.
Tarter's Sub-Compact Rear Grader Blade is perfect for grading or scraping gravel, sand, dirt and snow. This implement is what you need for leveling, backfilling and finish grading on your farm or ranch.

Whatever direction you're headed - you can put the grader blade to good use. Drive forward to fill a hole, or smooth out gravel. Put the tractor in reverse and the implement helps create a ditch or pull water from a pasture.

An easy pin-pull design gives you five blade-angles to choose from, so whatever you're working with will be easily pushed to one side. Keeping the blade straight will move the material off to both sides.
Features 3-point rear attachment and 1/4" blade with 1/2" thick replaceable cutting edge. Category 1 hookup and Category 0 spacing for sub-compact tractors (Category 1 pins included).
addtoquote
5′ Rear Grader Blade Sub-Compact
MSRP: $443.99
Item #: RBSC5
PTO HP Rating: 18-32
Unit Height: 26″
Approx. Weight: 168 lbs.
Width: 60″
Length: 22″
Blade Height: 13″