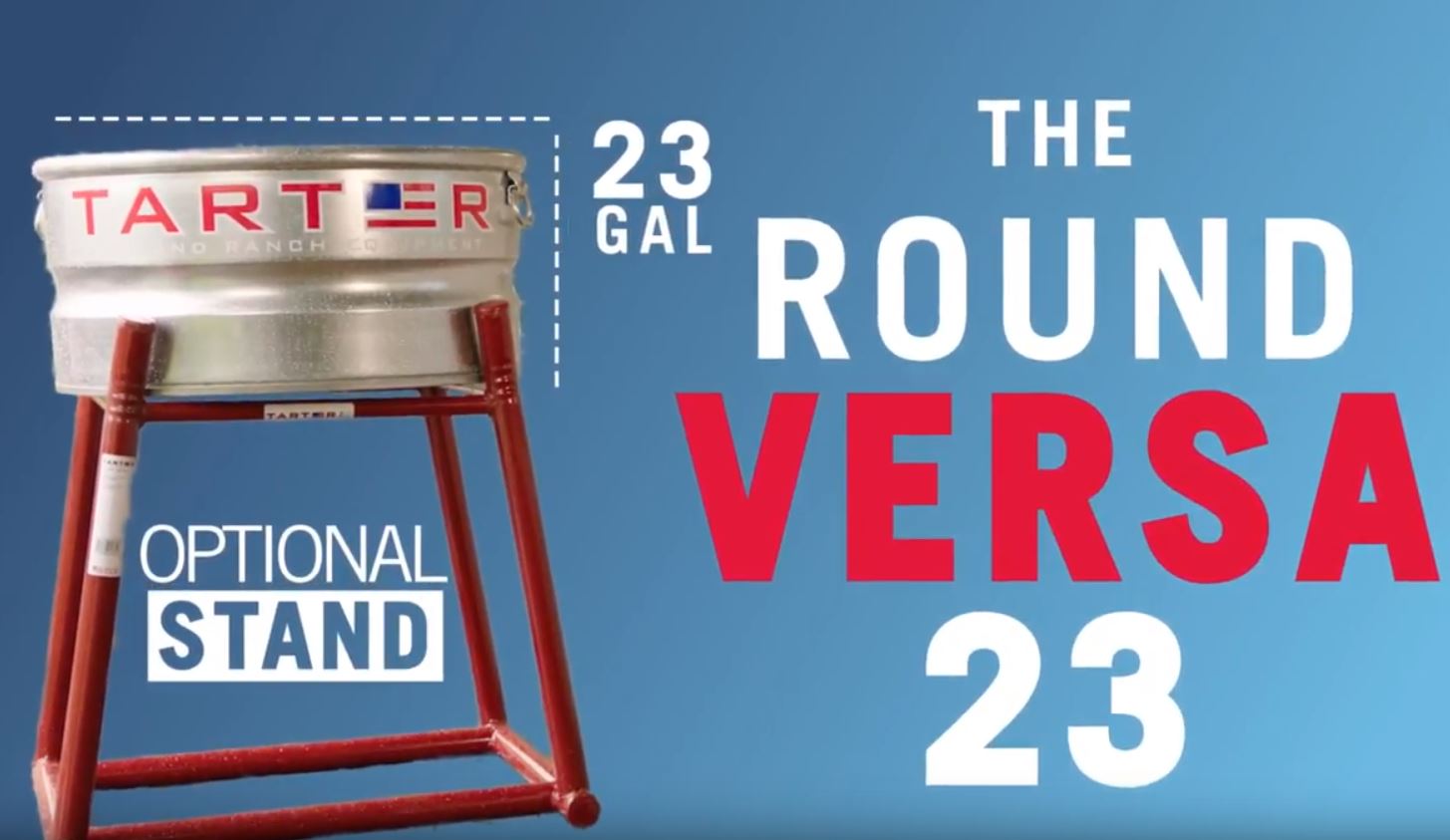 MSRP: $80.99
Item #: GCT21
TARTER TOUGH: Withstands harsh weather conditions and is rust resistant.

OPTIONAL FEATURES: spigots and tank stands
SIZE: 2′ W x 1′ T (All sizes listed are approximate and within a 2 inch variance.)
Keep your livestock hydrated with fresh, clean water year around with Tarter's Round Versa 23. It's a high quality, galvanized steel stock tank waterer and holds up to 23 gallons. A handy plug means effortless draining and easy cleaning. It's Tarter Tough with features like rust and heat resistant steel and rolled rims for flexible strength. The waterer's rounded design means no sharp edges and ensures livestock safety. An animal safe sealant prevents leaks. These features make Tarter's Round Versa 23 an essential part of your working farm or ranch.
addtoquote
23 Gallons - 2' x 1'
Round Galvanized Stock Tank
MSRP: $80.99
Item #: GCT21
SKU: 130712700
Approx. Size: 2′ W x 1′ T
Approx. Capacity: 23 gallons
Approx. Weight: 18 lbs.
*All sizes listed are approximate and within a 2 inch variance.