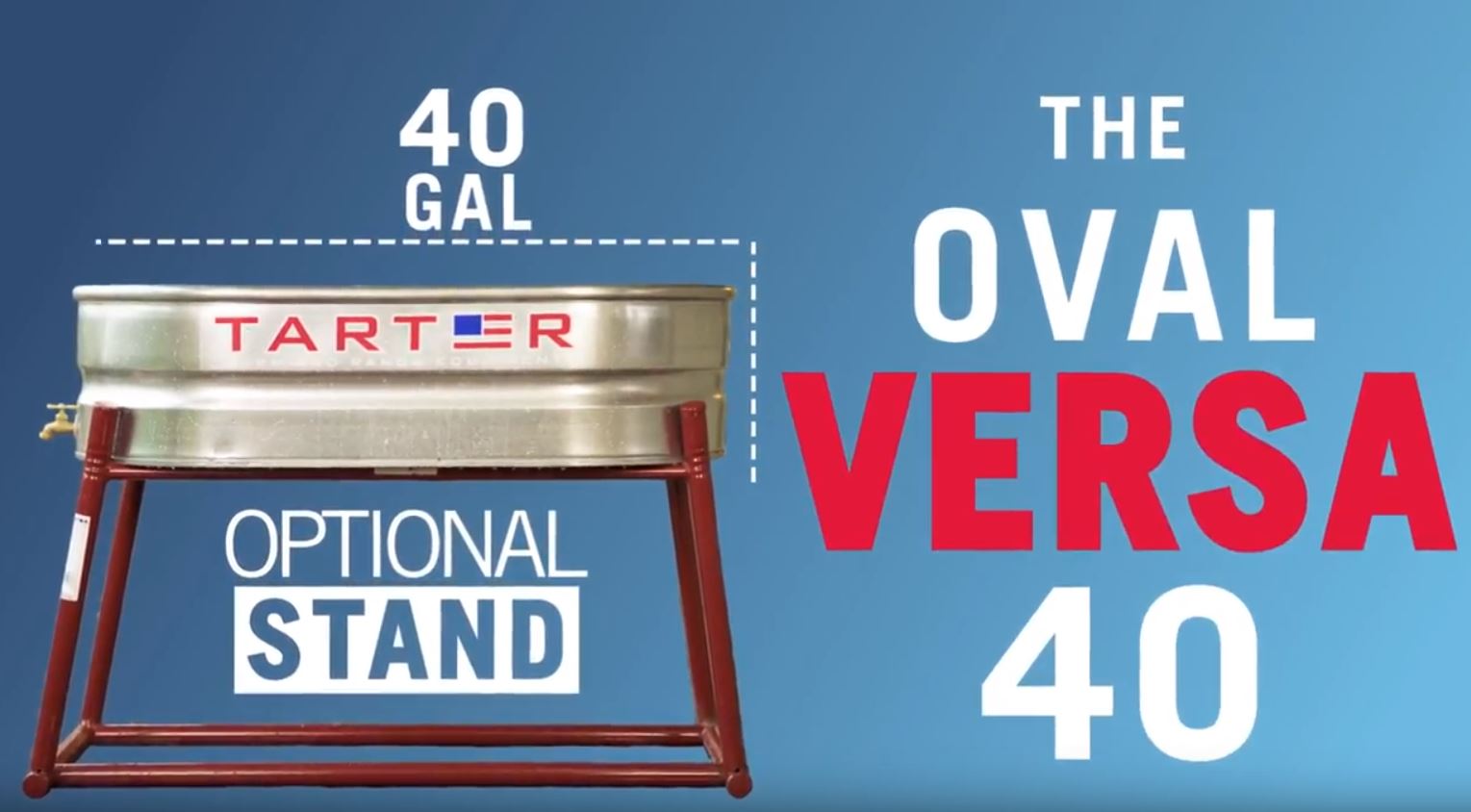 MSRP: $96.99
Item #: WT214
TARTER TOUGH: Withstands harsh weather conditions and is rust resistant

OPTIONAL FEATURES: Spigots and tank stands

HOLDING CAPACITY: 40 gallons
SIZE: 2′ W x 1′ T x 4′ L. (All sizes listed are approximate and within a 2 inch variance)

WEIGHT: 30 lbs
Grow vegetables, herbs, evergreens and flowers the simple and easy way with Tarter's Galvanized Steel Stock Tank Planters. Create a garden just about anywhere with the Oval Versa 40, which holds about 5 cubic feet of potting soil. It's one of our most popular planters that adds a decorative, modern touch to a back porch or anywhere on your farm or ranch. This stock tank is deep enough to grow larger vegetables and is built with high quality galvanized rust resistant steel. The Oval Versa 40 planter is your go to gardening solution!
addtoquote
OVAL VERSA 40
Oval Galvanized Stock Tanks
MSRP: $96.99
Item #: WT214
Approx. Size: 2′ W x 1′ T x 4′ L*
Approx. Capacity: 40 gallons
Approx. Weight: 30 lbs.
addtoquote
OVAL VERSA 40 with Spigot
MSRP: $129.99
Item #: WT214S
Height: 13″
Width: 23″
Length: 53″
Approx. Weight: 30 lbs.
addtoquote
Water Tank Stand Pictured
MSRP: $70.99
Item #: WTSL
Height: 28″
Width: 30″
Length: 42-1/2″
Approx. Weight: 26 lbs.
*All sizes listed are approximate and within a 2 inch variance.